Cities
Mumbai: Alert motorman averts mishap, saves life on Harbour track | Mumbai News
MUMBAI: An alert
motorman
saved a life and prevented the suburban train from running over a man, believed to be in his forties, lying on tracks between Tilak Nagar and
Chembur station
on Saturday.
The
Central Railway
has decided to felicitate him for the act.
The motorman, PK Ratnakar, was operating a Panvel local which had left CSMT at 2.12pm on Saturday. The train was travelling slowly between Tilak Nagar and
Chembur
when he noticed a person lying on the track. He was taken by surprise, but applied the brakes well on time.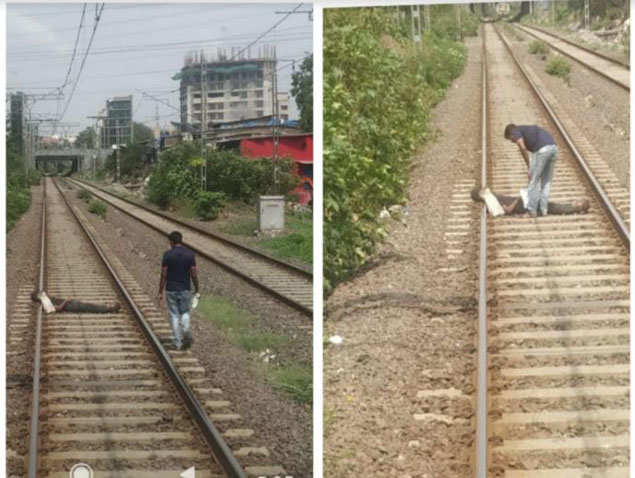 The emergency brakes stopped the train just 10-12 metres before the person lying on the track. "The motorman initially decided to get down and help the man, but passengers in coaches behind him told him not to do so. One of the passengers got down and went near the man who was moving slightly while lying on the track," said Central Railway chief spokesperson Shivaji Sutar.
"The passenger tried to take the man to a safer place. But it was then that the unidentified man got up and he fled from the scene. We have no details on the background of the person and do not know why he was lying on the track," Sutar said.
Another railway official said it was not clear whether the man had fallen on the track accidentally while crossing or had done so deliberately. "Anyways, the motorman did a great job by averting a mishap and saving a life. Had he not applied brakes quickly, the train would have run over the man," the official added.