Cities
Mumbai: Central Railway motorman saves life of injured commuter | Mumbai News
[ad_1]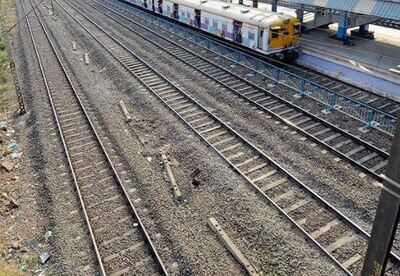 A Central Railway motorman saved the life of a 25-year old woman who had fallen down from a running train near Dombivli on Friday afternoon. (Representative image)
MUMBAI: A Central Railway motorman saved the life of a 25-year old woman who had fallen down from a running train near Dombivli on Friday afternoon.
CR spokesperson said, "Motorman Kiran Borade was piloting the train when he spotted the crowd adjacent to the track near Dombivli. He slowed down the train to ascertain if there was any problem. Borade found a woman lying in pain on the tracks."
He immediately got down from the train and exhorted the people gathered to help the woman shift inside the compartment.
Borade said, "The woman was handed over to the station staff who then took her for further procedure."
The woman has given a statement that she had accidently fallen down while traveling a train. She was rushed to a hospital where her condition was said to be stable. She had suffered injuries on her legs.
FacebookTwitterLinkedinEMail
[ad_2]
Source link