Flash
New Covid cases in Maharashtra fall to 8,010 and in Mumbai to 528 | Mumbai News
[ad_1]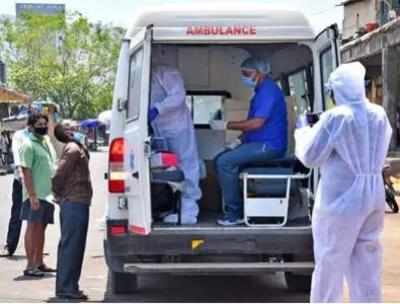 Representative Image
MUMBAI: Daily Covid-19 detections in the state and city reported a dip while fatalities continued to be in the same range on Thursday.
The state reported 8,010 new cases and 170 deaths, taking the caseload to 61.8 lakh and the toll to 1,26,560 since the pandemic arrived here in March last year.
New cases in the city continued to dip, with only 528 additions registered. There were 13 deaths recorded, taking the city toll to 15,667.
"Despite testing in large numbers — 36,568 for Wednesday-Thursday — the daily test positivity rate is below 1.5% on most days. The positivity rate for rapid antigen tests is close to zero," said a senior BMC doctor.
The weekly growth rate of cases for the city was 0.07%, but in wards 'B' (P Dmello Road)and 'C' (Marine Drive), it was 0.03% and 0.04%, respectively.
The doubling rate in the city was 948 days, with wards 'B' and 'C' having rates of 2,373 and 1,940, respectively. The worst doubling rate in the city was in M-West ward, 757 days.
The doubling rate of the state was 502 days and the weekly growth rate of cases in the state was 0.14%.
FacebookTwitterLinkedinEMail


[ad_2]
Source link