Tech
Upcoming Emoji 14.0 Update: Here's a list of emojis that may come to your smartphone soon
[ad_1]
After a slight delay due to the ongoing pandemic, the draft list of the upcoming emojis has been announced for Emoji 14.0 update.
The draft list includes a new melting smiley face, biting lips, new hand shapes, multicolour handshakes, pregnant people and more.
The final list will be finalised by Unicode in September and the finalised emojis will start rolling out to different devices and services by 2022.
The new draft emojis are more towards exclusivity and offering more accurate and customised options. For example, there are around 15 different multicolour handshake combinations, a pregnant person and a pregnant man which signifies that pregnancy is possible for some transgender men and non-binary people.
Here's a complete list of new emojis from the draft list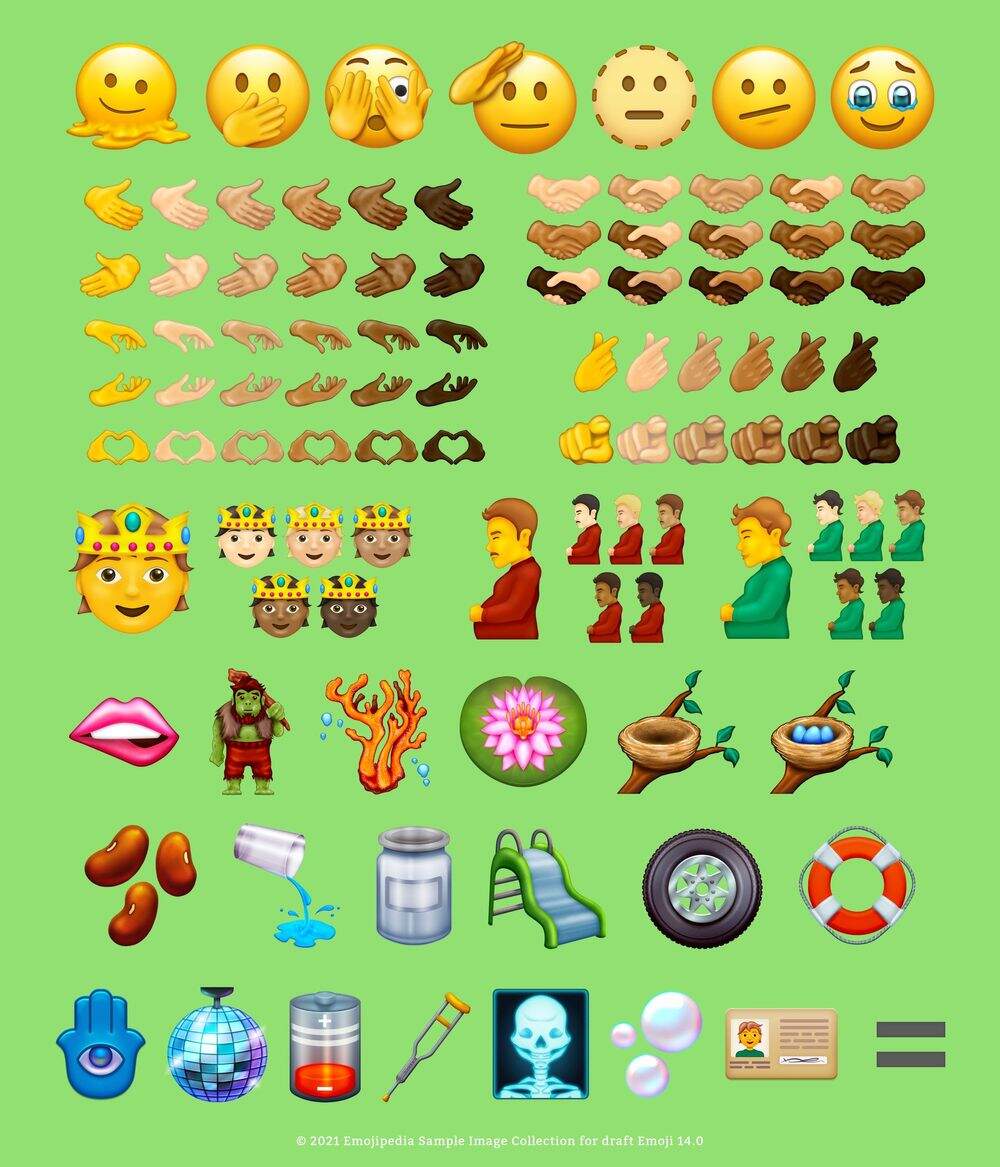 Melting Face
Face, Open Eyes, Hand Over Mouth
Face With Peeking Eye
Saluting Face
Dotted Line Face
Face with Diagonal Mouth
Face Holding Back Tears
Palm Down Hand
Palm Up Hand
Hand with Index Finger and Thumb Crossed
Index Pointing at the Viewer
Hear Hands
Handshake (Skin Tone Combinations)
Biting Lip
Person with Crown
Pregnant Man
Pregnant Person
Troll
Coral
Lotus
Empty Nest
Nest with Eggs
Beans
Pouring Liquid
Jar
Playgrounds Slide
Wheel
Rolling Buoy
Hamsa
Mirror Ball
Low Battery
Crutch
X-Ray
Bubbles
Identification Card
Heavy Equals Sign


[ad_2]
Source link