Cities
Wife barges into Covid patient's house, takes kids away
[ad_1]
By Ateeq Shaikh

The woman, six accomplices thrash the husband recovering from Covid; neighbours record incident on camera
The estranged wife of a Mira Road resident, along with six of her women accomplices, allegedly barged into his house and forcibly took away their two children when the man and his parents were under treatment for Covid-19.
As per the First Information Report (FIR) filed with the Mira Road police station on May 30 by Ashraf Ansari, 37, his wife and her accomplices beat him up and broke open the bedroom door where the children – a six-year-old boy and his 10-year-old sister – were resting. Ansari said his parents were undergoing treatment in a hospital when the incident happened.
According to the FIR, the intruders led by Ansari's wife Kainat, 33, indulged in verbal and physical violence despite Ansari warning them about the dangers of Covid-19 transmission.
The neighbours witnessed the incident but were unable to help due to the Covid-19 protocols that required the Ansaris to isolate themselves. One of the videos recorded by neighbours shows Ansari being assaulted and the children wailing while being taken away, the complaint said. Ansari suffered injuries to the head and arm and had to be hospitalised for observation, it said.
After almost a fortnight since the incident, Ansari claimed that he is unaware of the whereabouts of his children, and the local police officers haven't been of any help in tracing them.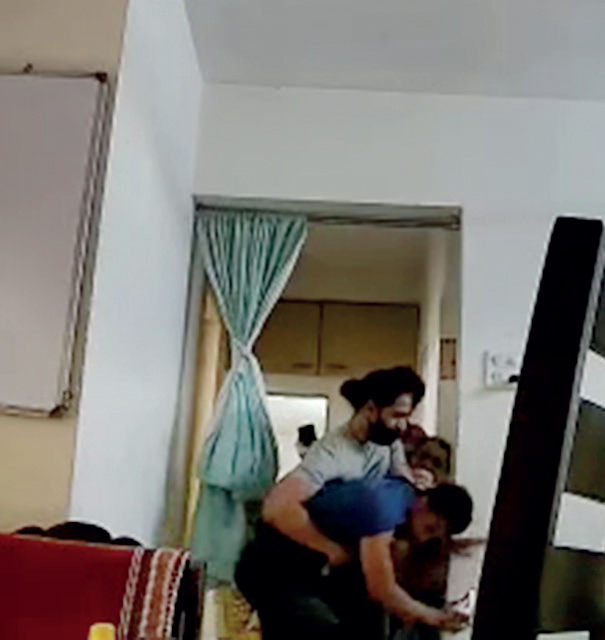 "When I had first approached the police station, they refused to file a complaint. After a few days, they agreed to lodge one, only to omit several crucial facts, such as the group comprised 10 people (six women and four men, including a locksmith) and excluding names of the individuals I had identified. The police did not include sections of kidnapping in the FIR and booked them only for violence and trespassing, despite me corroborating my claims with video evidence. There has been no progress on the case, and the whereabouts of my two children are not known," said Ansari.
Mumbai Mirror reached out to Sub-Inspector Kishore Rao, who is investigating the case, but he refused to give details.
Kainat, too, refused to share her version of the incident, only to state that she shifted her children from one home to the other.

[ad_2]
Source link